by CHARMELLA WILLIAMS on DECEMBER 12, 2018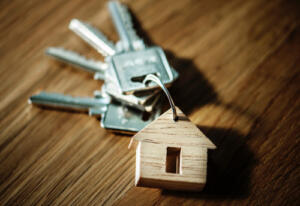 In the name of self-sufficiency and independence, choosing for-sale-by-owner is an admirable attempt. But at the end of the day, that's all the majority of those choices are: attempts.
In 2016, more than 90 percent of all for-sale-by-owners failed, leaving the sellers to ultimately opt for a real estate agent.
That same year, the typical FSBO home only sold for $190,000 compared to the agent-assisted homes that sold for $249,000, on average.
Particularly when it comes to the process of selling lake homes, the arena of real estate is a difficult one to navigate. Not all for-sale-by-owners fail, but the majority of them do. And when you take a closer look, it isn't hard to see why.
FSBO Seems Logical at First, But…
The decision to sell a home unrepresented can usually be traced back to one determining factor: money.
After all, a real estate agent's commission can be as high as 6 percent of a home's sale price. Opting for FSBO on a $500,000 house could potentially save a seller $30,000.
Many homeowners consider themselves more of a neighborhood expert than any real estate agent could ever be. They reason that they're able to speak to potential buyers about real experiences living in the community.
To be fair, that is a highly valuable trait to have. In fact, that's why Lake Homes Realty employs only those agents who live, work and play in their local markets.
And in the absence of an agent, homeowners have complete control over the process. With free reign, they don't have to listen to opinions on how to market, price or negotiate for their home.
However, that's not necessarily a good thing. Total control could backfire and cause the seller to miss out on valuable counseling and expertise from an experienced professional.
Also, sellers opt for FSBO with the belief that their home will get the special attention it deserves.
Whereas any good agent will have multiple clients, for sale by owner ensures the seller laser-focused attention on his home alone. But this is only a plus if the seller has ample amounts of time on her hands.
Unrepresented sellers are responsible for all the tasks of an agent. They must ensure the home is inspected, repaired (when necessary), professionally photographed, listed across multiple sites and more. And all of this costs money.
FSBOs also need to be available to answer phone calls and show their home nearly 24/7. If you do things the right way, selling a home is a full time job. It takes a LOT of work and commitment and what may seem logical at first is usually revealed to be just the tip of the iceberg.
The Usual Pitfalls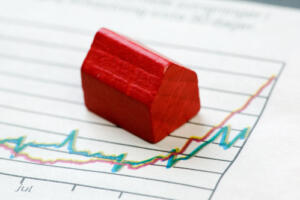 There are only two factors that determine every home sale: price and marketing. One of the major challenges FSBOs face is competitive pricing.
Appraising a home's value requires a healthy amount of market knowledge. This includes how much nearby homes have recently sold for and how the local market is trending, both of which help to produce an accurate measurement of what your home is actually worth.
While a skilled agent will inherently understand competitive pricing strategy, it will be a steep learning curve for an amateur.
Many who attempt to sell their homes on their own make the mistake of overpricing by factoring sentimental value into dollar amount. In fact, overpricing is the number one reason homes don't sell.
In addition to price, marketing is a difficult task to undertake alone. Real estate agents have extensive market exposure thanks to sprawling professional networks and name recognition.
FSBOs, on the other hand, are usually forced to rely on word of mouth, yard signs, social media and print ads for exposure.
The goal of a good marketing strategy is to attract as many qualified buyers as possible. Because agents have more promising marketing channels and connections, FSBOs usually don't attract as many competitive offers.
We've already noted that homeowners typically choose for sale by owner to save money. Ironically, unrepresented sellers can often be nickel and dimed into some major expenses along the way.
All the money needed for brochures, signage, attorneys, MLS websites, photography, contracts and credit checks on potential buyers adds up fast. Not to mention when selling a home, the paperwork and red tape alone is downright daunting.
Unrepresented sellers often run into legal obstacles when questions of liability and disclosure come into play. In a litigious society, ignorance of local laws and regulations won't protect you from a lawsuit.
For an amateur looking to sell, it would take no time at all to be completely overwhelmed.
A Good Agent is Irreplaceable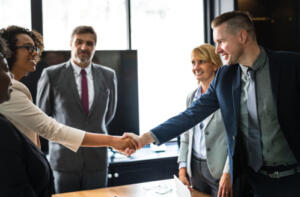 Experienced agents have a deep understanding of their local real estate nuances, as well as expertise in negotiation and strategic marketing.
They're also well-versed in the paperwork and legalese necessary in any selling process.
And with access to valuable resources like professional photographers and strong buyers, a good agent's value is irreplaceable.
After looking at all the obstacles FSBOs have to face, a 6 percent commission is a small price to pay to avoid them. At the end of the day, a good real estate agent is an indispensable tool in the home buying or selling process.
Their level of skill, expertise and professionalism beats an amateur laden with endless learning curves any day.