by CHARMELLA WILLIAMS on OCTOBER 3, 2018
It's the greatest time of year! Yes, lake lovers, the dog days of summer are over and fall is finally upon us. This means hay rides, haunted houses and every excuse in the world to cheat on your diet.
One of the main reasons lakes are better than beaches is because in autumn, lakes are actually still relevant. In fact, they might be even more fun than the summer.
So let's jump right in to the perfect activities for autumn at the lake.

Go Camping
Crisp, cool weather, stark blue skies and a perfectly scenic backdrop: that sounds like the perfect recipe for a weekend camping trip on the lake's shore. How awesome would it be to cook up the catch of the day over an open fire, or swing in a hammock under millions of stars in the night sky? Just thinking about it is exciting.

Take a Hike
Most lakes are surrounded by plenty of hills, mountains, trees and valleys. Some even feature caves, cliffs and waterfalls. Take advantage of all that Mother Nature has to offer and go for a hike! Unlike in the summertime, hikes in the fall don't usually include dehydration, pouring sweat, oppressive heat and pesky insects. It's a relaxing yet healthy activity the whole family can enjoy.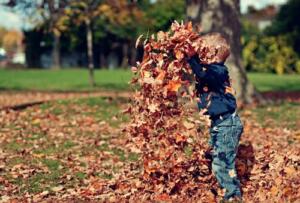 Enjoy the Foliage
One of the best parts about fall is the way the face of the earth changes right before our eyes. This autumn, get out and appreciate those seas of red, green, gold and orange that stretch as far as the eyes can see. Go on a bike ride around the lake with your sweetheart, or take a long drive down some picturesque, winding country roads. Don't be afraid to practice your nature photography skills. In the fall, every day can be Earth Day!

Go Wine Tasting
Now, this one is only family friendly if your kids are 21 and over. Lakes all around the country–like Chautauqua Lake, Lake Erie and Lake Michigan–boast gorgeous vineyards and wineries close by for visitors to enjoy. Wine tasting is a popular and delicious fall activity that makes impressing your friends at fancy restaurants a breeze.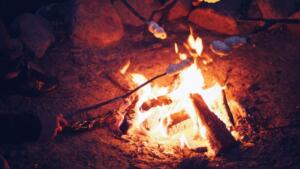 Build a Bonfire
Ahhh, the ever-classic bonfire. This cultural staple of fall is perfect for lake lovers of all ages. These gatherings are where memories are made, scary stories are told and great conversations are had. This fall, don't forget to round up a group of friends and partake in s'mores, hot dogs and good times.

Go Canoeing
You can still have fun on the lake!
Just because the weather is cooler doesn't mean you can't still enjoy the water. With no harsh sun beating down on the back of your neck or enough humidity to take your breath away, canoeing or kayaking in the fall are wonderful past times. Also, these mild conditions are great for exercising outdoors, when the backdrop of an autumn lake is especially scenic.
The lake doesn't just stop being fun when the temperature drops; if anything, it gets better (unless you love to swim). This is just a small sampling of a variety of fun activities to take part in year-round.
We hope this brief list of fall fun cured at least one person's case of weekend boredom. Happy Autumn!